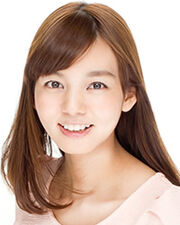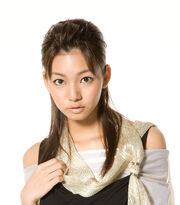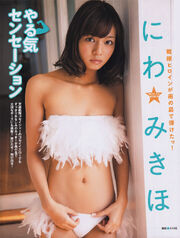 Niwa Mikiho (丹羽未来帆) is a former member of the group Canary Club and the subgroup A~ries. She formerly worked as a gravure idol under Nicomo from 2003 to 2006, and was a member of the idol group Nikimono.
Name: Niwa Mikiho (丹羽未来帆)
Stage Name: Niwa Mikiho (にわみきほ)
Nickname: Mikki (みっきー), Mikiane (みき姉)
Birthdate: September 27, 1989
Birthplace: Aichi prefecture , Japan
Blood Type: A
Height: 170cm
Weight: 44kg
Bust: 79cm
Waist: 58cm
Hips: 80cm
Shoe Size: 23cm
NICE GIRL Project! groups:
Filmography
Edit
[2011.10.22] Cheerfu11y (チアフリー)
[2012] Black Angels 3 (ブラック・エンジェルズ3)
​TV Dramas
Edit
[2010] Tensou Sentai Goseiger (天装戦隊ゴセイジャー) as Mone/Gosei Yellow
[2010.05.28] Hajimemashite... Mikkii Desu in Sebujima (はじめまして…みっきーです in セブ島)
[2010.10.21] (Sabra DVD collection Niwa Mikiho) YELLOW STAR
[2011.06.20] Tenshi no Kyujitsu (天使の休日)
[2011.09.24] Twenty One ~Natsu no Toiki~ (Twenty One ~ナツノトイキ~)
​Photobooks
Edit
Digital Photobooks
Edit
Calendars
Edit
[2010.10.27] Niwa Mikiho 2011 Calender (にわみきほ 2011年 カレンダー)
[2011.11.16] Niwa Mikiho 2012 Calender (にわみきほ [2012年 カレンダー])
She is close friends with Mihara Yuuki, Konan Yuka, Okamoto Rei, Hikasa Reina, and Aragaki Yui.
She played the role of Mone/Gosei Yellow (モネ/ゴセイイエロー) in the 2010 Super Sentai Series Tensou Sentai Goseiger.
External Links
Edit
Community content is available under
CC-BY-SA
unless otherwise noted.