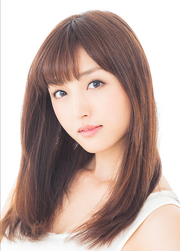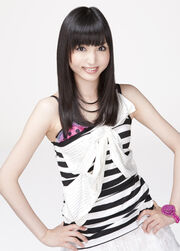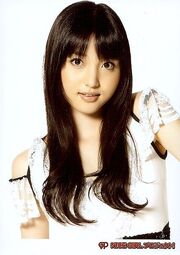 Oura Ikuko (大浦育子) is a Japanese model, idol and actress. She is a former member of the group Canary Club and A~rias (A~ries).
On May 15, 2013 she became a member of SANYO's sixth generation Miss Marine.
Name: Oura Ikuko (大浦育子)
Nicknames: Ikuchan (いくちゃん), Iku (いく), Ikucchi (いくっち)
Birthdate: September 22, 1989
Birthplace: Nara Prefecture, Japan
Blood Type: A
Height: 169cm
Bust: 80cm
Waist: 58cm
Hips: 83cm
Special Skills: Swimming, Volleyball, Mental Arithmetic
Hobbies: Cooking, Piano, Foreign drama appreciation, Spa, Housekeeping, Walking
Favorite Foods: Pudding, Sushi, Oyakodon
Least Favorite Foods: Liver, Umeboshi
Favorite Colors: Pink, Blue, Emerald Green
NICE GIRL Project! groups:
She became a model in 2003.
Her favorite number is 3.
Her favorite artists are Hamasaki Ayumi, JUJU, Nishino Kana, Sonar Pocket, Naoto Inti Raymi, Superfly, Zone and Southern All Stars.
Her favorite animes are Detective Conan, Magical DoReMi, and Sailor Moon.
Her favorite Sailor Moon character is Sailor Mercury.
Her favorite Disney characters are Mickey Mouse and Ariel.
Her favorite Studio Ghibli films are Spirited Away and Kiki's Delivery Service.
Her favorite animals are cats.
Her favorite movies are Notting Hill, Sex and the City, The Devil Wears Prada and Les Miserables.
Her favorite subjects are physical education, language, English and music.
Her favorite season is Autumn.
She's addicted to traveling overseas.
She has a habit of touching her hair.
Her motto is "ichi go ichi e" (One time, one meeting).
She has the same last name as Hello Pro Kenshuusei member Oura Hirona.
Community content is available under
CC-BY-SA
unless otherwise noted.