m

 

(4 intermediate revisions by one other user not shown)
Line 8:
Line 8:
 

*'''Nickname:''' Shiorin (しおりん)

 

*'''Nickname:''' Shiorin (しおりん)

 

*'''Birthplace:''' Tokyo, Japan

 

*'''Birthplace:''' Tokyo, Japan

−

*'''Birthday: '''December {{Birthday|1994|12|12|}}

+

*'''Birthday: '''{{Birthday|1994|12|12|}}

 

*'''Blood type:''' O

 

*'''Blood type:''' O

 

*'''NICE GIRL Project! groups:'''

 

*'''NICE GIRL Project! groups:'''

Line 20:
Line 20:
 

*[https://twitter.com/ry_shiori Twitter Account] <small>(private)</small>

 

*[https://twitter.com/ry_shiori Twitter Account] <small>(private)</small>

 

{{stub}}

 

{{stub}}

−

[[Category:December births]]

+

[[Category:December ]]

 

[[Category:1994 Births]]

 

[[Category:1994 Births]]

 

[[Category:Members born in Heisei Period]]

 

[[Category:Members born in Heisei Period]]

Line 26:
Line 26:
 

[[Category:NICE GIRL Project! Kenshuusei]]

 

[[Category:NICE GIRL Project! Kenshuusei]]

 

[[Category:Former NICE GIRL Project! Kenshuusei]]

 

[[Category:Former NICE GIRL Project! Kenshuusei]]

−

[[Category:Blood type O]]

+

[[Category:Blood O]]

 

[[Category:Members from Tokyo]]

 

[[Category:Members from Tokyo]]

−

[[Category:2007 additions]]

+

[[Category:2007 ]]

 

[[Category:GTT Club]]

 

[[Category:GTT Club]]

 

[[Category:TNX]]

 

[[Category:TNX]]

−

[[Category:2012 departures]]

+

[[Category:2012 ]]

 

[[Category:Sagittarius]]

 

[[Category:Sagittarius]]
---
Latest revision as of 21:15, 13 January 2020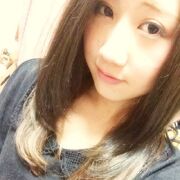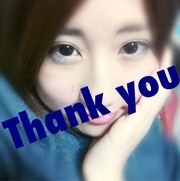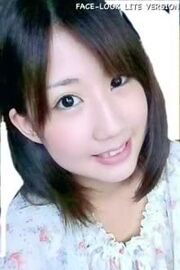 Sasazuka Shiori (笹塚しおり) is a Japanese singer, talent, and Idol. She began as a member of TNX's GTT Club in 2007 and was later added into NICE GIRL Project! as a NICE GIRL Project! Kenshuusei. She was also a member of the NICE GIRL Project! sports unit, "Princess Chatters".
She blogged on November 30, 2012 that she was leaving.
Profile[]
Name: Sasazuka Shiori (笹塚しおり)
Nickname: Shiorin (しおりん)
Birthplace: Tokyo, Japan
Birthday: December 12, 1994
Blood type: O
NICE GIRL Project! groups:
Trivia[]
Her favorite color is yellow.
External Links[]